Copy of the letter sent to Historic England on behalf of the Downton Society
A. Your L00585291 dated 13 April 2017 Re Poppy Cottage,7, High Street. Downton, Wiltshire SP5 3PG. Application No. 17/03041/LBC.
B Wiltshire Planning Applications 17/09097/FUL and17/09361/LBC The Kings House, 9, High Street, Downton, Wiltshire SP5 3PG.
C. Section 16(2) and 72(1) Planning (Listed buildings andConservation Areas) Act 1990.
I am e-mailing on behalf of the Downton Society given your submission in Reference A and concerns expressed within it regarding the conservation area in Downton.
Reference B is a planning application for a dwelling which we in the Society consider to be damaging in its scale, visual impact and proximity to listed buildings and, therefore, completely unacceptable in a Conservation area.
The application proposes a three bedroom structure in the grounds of The Kings House (formally the Kings Arms). This is within the conservation area and is arguably the key area of the village of Downton, given its central position, relationship to a Grade 1 listed church and a number of other listed buildings and structures. As I am sure you will agree, the importance is not in just one building or aspect but in the built environment and area as a whole.
In Reference A you highlighted the fact that there was no public benefit in the application for Poppy Cottage (situated within 50 yards of The Kings House) as indeed there is none for The Kings House which is for commercial gain. You also highlighted, in accordance with Reference C, the need to preserve listed buildings in their setting and to pay particular attention to the desirability of preserving or enhancing the character or appearance of conservation areas. It is the Society's opinion that were the application to be approved, it would cause irreparable damage to the Conservation Area.
We, therefore, seek your support in opposing this application.
Yours sincerely
Nigel Walker
.
Powered by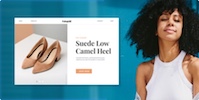 Create your own unique website with customizable templates.