Downton Society response to Outline Planning application for 36 Houses at Rivermead on the
Breamore Road. Planning Application No: 15/10781/OUT

The Downton Society objects to this outline planning application for the following reasons:
The Downton Neighbourhood Plan (endorsed by independent examiner and confirmed as meeting all necessary policies, regulations and directives) reflects the strongly held view of the community that development during the plan period should not exceed the 190 houses allocated to Downton under the Wiltshire Core Strategy. The proposal to build 36 houses at the Rivermead site would exceed the figure of 190 by at least 30 units. This is clearly an unacceptable breach of the provisions of both the Neighbourhood Plan and of Wiltshire's Core Strategy.
The application should also be considered in the light of the Neighbourhood Plan's policies on sustainable development – including for development of not more than 25 units on any site. The proposed density on the Rivermead site would be in excess of this and there is insufficient evidence in the amended plans of proposals to mitigate against the Trafalgar School and community's very real concerns regarding access, traffic and safety, drainage and sewage.
We support the Parish Council and register our objection to this proposal.
Powered by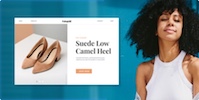 Create your own unique website with customizable templates.