Planning Application 81 The Borough reference 17/00739/FUL

The Downton Society supports the above application for the following reasons:
·
Although this property is not listed, it is located in a conservation area and, having studied the proposed plans carefully, we are of the opinion that the proposed extension is undoubtedly a huge improvement on the existing garage and link walkway.

It will therefore also greatly enhance the streetscape.
·
The current linking entrance lobby between the house and the garage is unattractive and of poor quality consisting of UVPC windows and door which, although permissible, are not desirable in a conservation area.

The use of UVPC windows in particular is much criticised

in
the Downton Conservation Area Appraisal and Management Plan of 2008 which states 'Unfortunately, the majority of the unlisted buildings, which make a positive contribution in townscape terms and in some cases individually, have been eroded by the use of modern materials, particularly for window and door replacement. UPVC windows and doors should be actively discouraged on front elevations'.
The owners of this property have, of their own volition, already replaced UVPC windows to the main building with good quality and sympathetically designed wooden windows which are appropriate to the house and its setting. This has resulted in a great improvement aesthetically and such actions by owners of older properties within a conservation area are to be commended and, again as stated in the Conservation Area Appraisal, should be encouraged by Councils at both levels.
·
The proposed extension will be constructed using
red brickwork, Welsh roof slate and timber windows and doors to match the original house.

By setting it back from the original house, lowering the roof line and making the windows slightly narrower than the existing it will clearly be subservient to the main house.
·
The parking issue has been addressed by the applicants' architect in the Design and Access statement.

We understand that at present the garage can only accommodate one very small car and therefore is not currently used by the applicants.
Setting the proposed extension back from the existing garage line will result in a significant increase in the size of the driveway which is currently only big enough to house the smallest of cars.

The existing driveway measures 3.6m, the proposed driveway will measure 6.3m, some 2.7m longer than existing.

The proposed application will therefore increase the parking space available.
·
Buildings need to evolve with the times and meet the needs of current occupants.

In the case of unlisted buildings within a conservation area a careful balance must be struck and any extensions or alterations undertaken sympathetically. For all the above reasons we feel that these criteria are more than adequately met in this
instance.
Powered by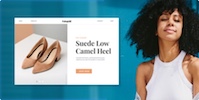 Create your own unique website with customizable templates.