Spring Newsletter for Members
The Downton Society Committee wish all our members an enjoyable and fulfilling 2018. Looking forward, there will business as usual mixed with some new initiatives
.
DS Awards:
First of all, you may have seen from "InDownton" that we have launched the DS Awards. These were mentioned in the last newsletter and are fully explained on our website. Our aim is to acknowledge homeowners (and/or businesses) who use appropriate design and materials when developing or altering their property, and projects. We are not looking only at large or expensive projects – sympathetic replacement of windows or examples of high quality workmanship can also qualify.
What we do need is the help of members to identify and nominate suitable projects.
You can contact me or any member of the committee if you have a name or suggestion, or Nigel Walker specifically (
n.walker301@btinternet.com
) for further information. Awards will be judged by a panel and results announced at our AGM in May.
Planning:
Still on the theme of design, you may have seen an article in the Salisbury Journal earlier this month drawing attention to inappropriate materials used in the new extension to the Primary School. We have always supported the creation of new classrooms, to provide school places for local children, but we believe strongly that it should be possible to create a design sympathetic to the character of the village and mindful of the listed status of adjacent properties. What a shame that Wiltshire Council planning processes meant that this opportunity was lost.
From the example of the school, we can see how easily a "sense of place" and our conservation area status can be adversely affected (for years to come) by poor planning and design decisions. It is for this reason that your committee will continue to spend a lot of time monitoring planning applications – supporting the Parish Council where appropriate, but raising issues where we believe that conservation principles are at stake. We may lose some, but there will be wins as well.
Enjoying our environment
. In the autumn, members of the committee cleared ground at Moot corner and planted over 300 bulbs. Daffodils are beginning to emerge to herald the Spring and brighten the area around the Millennium beacon. A new itinerary for the Footpath Group will soon be out; and for those wanting to enjoy a more leisurely pace, The Downton Circular walk (with way markers and kissing gates) is near completion. Look at noticeboards and websites or, for further details, contact Susan Barnhurst Davies (
susankirsten@btintenet.com
)
Moviola needs your support
. Moviola films are paid for by the Downton Society, with funds recovered from ticket prices. Over the last year, we have only just covered costs. So, do try and support your local Moviola – and remember you can vote for the films that you want each season.
Spring films are: My Cousin Rachel
- 27th Jan;
Victoria and Abdul
- 17th Feb
, Goodbye Christopher Robin
- 17th Mar; &
Film Stars Don't Die in Liverpool
- 14th April.
Lastly, an important diary date:
Friday 2nd March: Our Wine Tasting evening will be held in the Memorial Hall
Booking form attached. We recommend you reserve early as this event is always popular and usually oversubscribed.
We hope you enjoy the start to 2018.
Nikki Wilson (Chairman of The Downton Society)
INVITATION TO THE WINE TASTING EVENING

The Downton Society is holding its ever popular Wine Tasting Evening in the Memorial Hall on Friday 2nd March at 7.30pm). Our Master Sommeliers will be Mike Sutcliffe and Jeremy Broyd, so the evening promises to be full of interesting wines, a quiz, tasting notes and fun. French bread and local cheeses will be provided.

The price per member is £10, £12.50 for non-members. Please complete the tear off slip below and return to Susan Barnhurst-Davies, Long Close Barn, Long Close SP5 3HG, with your cheque made payable to the Downton Society.

Please note that no tickets will be issued for this event so assume that your application is successful unless you hear otherwise. Places are limited so please book early to avoid disappointment. Please call Susan on 01725 512963 if you would like any information.

…………………………………………………………………………………………

Downton Society Wine Tasting Evening Friday 2nd March 2018
7.30pm The Memorial Hall

£10 per member, £12.50 per non-member. Please make cheques payable to The Downton Society.

I / We would like to attend the Wine Tasting.

Member name(s) 1. ………………………………………
& Address


2. ………………………………………


Guest name(s) 1. ………………………………………


2. ……………………....…………………

​
Contact email and telephone number ………………………………………

Powered by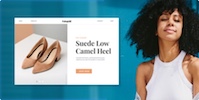 Create your own unique website with customizable templates.