CURRENT ISSUES – UPDATED – OCTOBER 2017 ​
The Downton Society tries to monitor all planning applications within the Parish. However we may miss some or not be aware of detailed issues so, if you have concerns, please let us know.
CURRENT HOT ISSUES
A planning application has been made to build a 3 bedroom house in the garden of The Kings House (formerly part of The Kings Arms pub). The Downton Society strongly opposes this & urges you submit your views(see Planning below)
Wiltshire Council Waste & Recycling Survey which runs until 14th November
PLANNING KINGS HOUSE
A planning application has been made to build a new two storey dwelling in the rear garden of Kings House (the right hand side of the old Kings Arms) which is a Grade 2 listed building in the heart of the Conservation area. The design and access statement proposes that an existing garage will be knocked down to allow for construction of a three- bedroom house which will dominate this small site and affect views – to and from St Laurence's church. Access to this dwelling will be through new gates from Church Hatch.
The Downton Society is strongly opposing this planning application on the grounds that the proposal overall is contrary to well defined conservation principles and planning policies, that the size, materials and form of the building is wholly inappropriate in this key part of the Downton Conservation Area, affecting not only other historic buildings but particularly the Grade 1 listed church. The application is controversial and has been "called in" by our district councillor so that it can be considered by the Southern Area Planning Committee in November.
We consider this proposal to be "backfill" (which is opposed in the National Planning Policy Framework) and, quite apart from the effect on heritage assets, there are also issues of scale, access and adverse impact on views and neighbouring properties.
We urge you to submit your views to Wiltshire Council – by e-mail or on the planning portal - well before the closing date of 9th November (go to the "Wiltshire Council planning", click on "search by planning application number" then click on "Number". Enter the application number: 17/09097/FUL . You will be able to access all the documents and plans and comment)
A copy of our response to this application is on the letters page of this DS website. If you need more information or any assistance, please contact Nigel Walker on 01725 512808
SCOTT'S HOUSE.
Developers of the Scott's House site on the A338 lodged a Reserved Matters application during the summer and the target date for a decision is 6th November. While outline planning has already been approved for 17 houses, the current application relates to details such as scale, appearance, design and landscaping.
The Downton Society lodged a letter of objection on a number of grounds. These include unsympathetic architectural style and other points on landscaping and design. We also support Parish Council objections and concerns about affordable housing, drainage and surface water. You can see the Society's response on the planning portal for Wiltshire 17/03795/REM or on this site (under letters)
HOUSING SITE ALLOCATIONS/SETTLEMENT BOUNDARY
Public consultation on Wiltshire Council's draft Housing Site Allocations Plan closed on 22nd Sept. Sites needed to fulfil housing targets in the Southern Wiltshire Community area are proposed for Salisbury and Durrington, and the document confirms that Downton has not been allocated any new housing developments for the period up to 2026. However, it is also clear that Core strategy and allocations are almost constantly under review in line with government housing policy, so we need to continue monitoring and to ensure that the Neighbourhood Plan remains fit for purpose over time. The Downton Society contributed to the Parish Council response to proposals for a re-defined settlement boundary. The draft plan, evidence and comments gathered during consultation will be considered by an independent Inspector in due course.
OTHER ISSUES
WASTE/RECYCLING
Wiltshire Council are reviewing their strategy for waste collection and recycling. They have undertaken a public consultation which will run until the 14th November. Important issues which will affect residents are raised in their survey (including type of collections – which are due to change in July 2018 – and frequency, as well as questions on recycling and producing energy from waste. Residents who want to make their views known should complete the quick survey on the WC website :consult.wiltshire.gov.uk/wasteandrecycling
TRAFFIC
Traffic flow and parking in Downton remains problematic and a Parish Council working group, in which society members were involved, found that there were few ways of improving the availability of parking in the village. We address this issue whenever a planning application is made for new development
The HGV weight limit of 7.5 tons continues to be flouted. The problem is largely down to poor signage and attempts to address this at various levels (including Area Board and County council) have failed. We feel strongly that, unless there is clear signage at major access points (especially from the M27) lorry drivers will be tempted to use the B3080 through the village as a short cut. A new sign at the Cadnam roundabout doesn't help – it highlights width restrictions at Landford but makes no mention of restrictions through Downton. We continue to pursue this issue.
FOOTPATHS
The Downton Society Footpath Group works in partnership with the Parish Council Amenities committee on footpath issues. The Footpath Group has walked parish paths and beyond for over 10 years; members have worked with the council to obtain grants and install kissing gates over the Southern Wiltshire area. Current plans for a marked and improved circular path (via Charlton mill) are well advanced. If you would like to raise any footpath issues, please contact Susan Barnhurst-Davies (
susankirsten@btinternet.com
)
Proposed bridge :
You may be aware of proposals to link the southern area of the village (Moot Lane) with The Borough by a footpath and bridge. We understand that the owner, Longford Estates, has given approval in principle but funding will be a not insignificant issue. The Downton Society supports the idea of the footpath and bridge subject to more detail and consultation.
THE SCHOOL
As you will see work on the Primary school extension is progressing. Sadly, the finished building will feature (previously rejected) Redeco panelling, which the Society believes is an unimaginative finish to use in the middle of a Conservation area. We have always felt that the impact of a large building on the Memorial Gardens could be minimised with effective planting (including a robust hedge line on the boundary and retention of trees) and have lobbied for both throughout the planning process. . However, WC planners - against the wishes of their own Tree Officer - made the decision to fell a number of trees, including an ancient yew. This was very disappointing but, with the Tree Officer's support, we will continue to press for replanting of suitably sized trees along the new boundary with the school extension.
THE MEMORIAL HALL
Works to increase the size of the Memorial Hall to accommodate meeting rooms and accommodation for the pre-school have suffered from delays, but, have finally started. Developer contributions will not cover the full cost of the extension , but residents who voted in a consultation in March , overwhelmingly supported the extension and the increase in council tax which will fund a public works loan taken out by the Parish Council for this project (see PC link for further details) The main Memorial Hall will continue to function throughout the building works but inevitable disruption to parking in the area is causing concern to some residents. Completion is expected in the summer of 2018.
Reporting issues to Wiltshire Council
. Go to "My Wiltshire" online at
www.wiltshire.gov.uk/report
and register your concern (anonymously, if preferred) "My Wiltshire" covers a range of issues including dog mess, street litter, graffiti and litter bins, potholes, verges, traffic lights and trees (a full list is provided on the site).Another site to try is "Fix My Street" (
www.fixmystreet.com
) particularly useful for reporting potholes and flytipping which can be identified using map co-ordinates.The Community Policing Team can be contacted on
southwiltshirecpt@wiltshire.police.uk
Powered by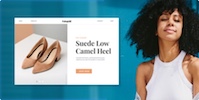 Create your own unique website with customizable templates.