CURRENT ISSUES – UPDATED – March 2018 ​
The Downton Society tries to monitor all planning applications within the Parish. However we may miss some or be unaware of detailed issues so, if you have concerns, let us know.
CURRENT HOT ISSUES
PLANNING
SCOTT'S HOUSE.
Developers of the Scott's House site on the A338 lodged a Reserved Matters application during the summer and the target date for a decision is now the 13th Dec. Outline planning has already been approved for 17 houses, so the current application relates to details such as scale, appearance, access, landscaping and drainage. A decision will be made in early January
The Downton Society has lodged a letter of objection to the application citing unsympathetic architectural style and other points of landscaping and design. We also supported the original Parish Council objections and concerns about lack of affordable housing, and detail about drainage and surface water. Concerns about design, layout and drainage have also been expressed by Wiltshire Council. You can see the Society's response on the planning portal for Wiltshire 17/03795/REM or on this site (under letters)
KINGS HOUSE
There was overwhelming opposition from the Parish Council, Downton Society and residents to a planning application to build a new two storey dwelling in the rear garden of Kings House (the right hand side of the old Kings Arms). As a result the applicant withdrew the application - though it could still be re-submitted.
Kings House is Grade 2 listed in the heart of the Conservation area. The design and access statement proposed that an existing garage would be knocked down to allow for construction of a three- bedroom house which would have dominated this small site and affected views – to and from St Laurence's church. Access was to be through gates from Church Hatch.
The Downton Society cannot see how an alternative plan can be drawn without compromising the heart of the conservation area or how it could comply with well defined conservation principles and planning policies. We will keep you informed and ask all interested parties to monitor, and oppose, should another application be put forward.
OTHER ISSUES
REDECO PANELLING ON THE PRIMARY SCHOOL
An original letter sent by the society to the Salisbury Journal is shown on our Letters link. The newspaper turned it into an article, and whilst appreciating coverage of the issue, members should know that the article did not fully reflect the views we expressed in the letter.
​
The new classrooms for Downton Primary school were commissioned on 8th December. They provide welcome extra space for the schoolchildren of the parish but the design of the external wall facing the Borough is controversial.
The Redeco material – white/pale grey with interspersed red panels was rejected at the planning stage by residents, the Downton Society and the Parish Council. This was with good reason as both materials and design were considered totally unsuitable in this setting. The finished facade is as bad as we had feared.
The school is in the middle of the conservation area and the panels are very visible from the Borough and the vehicle entrance to the school – as well as from neighbouring, listed, houses. There is nothing wrong, in principle, with modern design in a conservation area, but all planning policies at national and local level stress that any building or structural work in such areas must be in keeping and enhance the "protected" environment – certainly not detract from it.
Wiltshire Council – not for the first time – has ignored planning policy and conservation guidelines for this large, centrally located building, whilst continuing to expect home owners in the same conservation area to jump through hoops to obtain permission for even very modest alterations. They have also ignored community opinion. The Downton Society, Parish Council and individuals lobbied hard for an alternative to the Redeco panelling and one was offered. It was not considered ideal – but rather than modify or develop this proposal as requested, Wiltshire Council decided, without further consultation, to revert to the previous rejected design: the worst of the options and we have an informed view that other options were no more expensive..
We accept that it is now not possible to effect change. However, the Downton Society will raise this issue with Wiltshire Council in the context of conservation area planning decisions which run contrary to their own guidelines. There is a faint hope that they might listen.
TRAFFIC
Traffic flow and parking in Downton remains problematic and a Parish Council working group, in which society members were involved, found that there were few ways of improving the availability of parking in the village. We address this issue whenever a planning application is made for new development
The HGV weight limit of 7.5 tons continues to be flouted. The problem is largely down to poor signage and attempts to address this at various levels (including Area Board and County council) have failed. We feel strongly that, unless there is clear signage at major access points (especially from the M27) lorry drivers will be tempted to use the B3080 through the village as a short cut. A new sign at the Cadnam roundabout doesn't help – it highlights width restrictions at Landford but makes no mention of restrictions through Downton. We continue to pursue this issue.
FOOTPATHS
The Downton Society Footpath Group works in partnership with the Parish Council Amenities committee on footpath issues. The Footpath Group has walked parish paths and beyond for over 10 years; members have worked with the council to obtain grants and install kissing gates over the Southern Wiltshire area. Current plans for a marked and improved circular path (via Charlton mill) are well advanced. If you would like to raise any footpath issues, please contact Susan Barnhurst-Davies (
susankirsten@btinternet.com
)
Proposed bridge :
You may be aware of proposals to link the southern area of the village (Moot Lane) with The Borough by a footpath and bridge. We understand that the owner, Longford Estates, has given approval in principle but funding will be a not insignificant issue. The Downton Society supports the idea of the footpath and bridge subject to more detail and consultation.
THE MEMORIAL HALL
Works to increase the size of the Memorial Hall to accommodate meeting rooms and accommodation for the pre-school have suffered from delays, but are now progressing. Developer contributions will not cover the full cost of the extension , but residents who voted in a consultation in March , overwhelmingly supported the extension and the increase in council tax which will fund a public works loan taken out by the Parish Council for this project .The main Memorial Hall will continue to function throughout the building works but there may be some noise, and inevitable disruption to parking in the area is causing concern to some residents. Completion is expected in the summer of 2018.
WILTSHIRE LOCAL PLAN CONSULTATIONS
Public consultation on Wiltshire Council's draft Housing Site Allocations Plan closed in September and the Downton Society contributed to the Parish Council response to settlement boundary proposals. The draft plan will be considered by an independent Inspector .
Meanwhile a much longer process has begun with the Wiltshire Local Plan Review. This will look to the future (post 2026) in order to create a plan which will replace the current Core Strategy. It will be subject to ongoing consultation, and development decisions will be made on the basis of evidence which is being gathered on local economic issues, infrastructure and housing need. At an initial briefing in Salisbury in early December, it was shown that no additional housing is currently envisaged for Downton. However, we will continue to monitor this as it is also clear that housing policies can change and planning applications will continue to be made.
Reporting issues to Wiltshire Council
. Go to "My Wiltshire" online at
www.wiltshire.gov.uk/report
and register your concern (anonymously, if preferred) "My Wiltshire" covers a range of issues including dog mess, street litter, graffiti and litter bins, potholes, verges, traffic lights and trees (a full list is provided on the site).Another site to try is "Fix My Street" (
www.fixmystreet.com
) particularly useful for reporting potholes and flytipping which can be identified using map co-ordinates.The Community Policing Team can be contacted on
southwiltshirecpt@wiltshire.police.uk
Powered by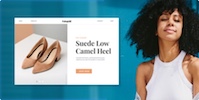 Create your own unique website with customizable templates.