CURRENT ISSUES – UPDATED – AUGUST 2017
​
The Downton Society tries to monitor all planning applications within the Parish. However we may miss some or not be aware of detailed issues so, if you have concerns, please let us know.
CURRENT HOT ISSUES
Reserved matters are being considered in the Scott's House application for 17 houses.
The Downton Settlement boundary is being redrawn as part of the Wiltshire Council Housing Site Allocations consultation
SCOTT'S HOUSE.
Developers of the Scott's House site on the A338 have lodged a Reserved Matters application and public consultation closed on the28th July. While outline planning has already been approved for 17 houses, the current application relates to details such as scale, appearance, design and landscaping.
The Downton Society lodged a letter of objection on a number of grounds. These include unsympathetic architectural style (nowhere in Downton will you see grey weatherboarding or grey anthracite bricks) and other points in landscaping and design. We also support Parish Council objections and concerns about affordable housing, drainage and surface water. You can see the Society's response on the planning portal for Wiltshire 17/03795/REM or on this site (under letters)
HOUSING SITE ALLOCATIONS/SETTLEMENT BOUNDARY
Public consultation on Wiltshire Council's draft Housing Site Allocations Plan will close on 22nd Sept. Sites needed to fulfil housing targets in the Southern Wiltshire Community area are proposed for Salisbury and Durrington, and the document confirms that Downton has not been allocated any new housing developments for the period up to 2026. However, it is also clear that Core strategy and allocations are almost constantly under review in line with government housing policy, so we need to continue monitoring and to ensure that the Neighbourhood Plan remains fit for purpose over time. The draft Plan also re-defines settlement boundaries. The Downton Society has contributed their views and will support the PC response on the re-defined boundary for Downton. Residents can comment on the proposed plan (seewww.wiltshire.gov.uk/wiltshsgsiteallocationsplan), but should be prepared for wordy documentation!
OTHER ISSUESTRAFFIC
Traffic flow and parking in Downton remains problematic and we address this issue whenever a planning application is made for new development.
A Parish Council working group, in which society members were involved, found that there were few ways of improving the availability of parking in the village. Restricting parking areas or making parking available only to certain groups (e.g. residents, visitors) simply pushed the 'problem' elsewhere and there appeared to be no realistic ways of increasing parking spaces .
The HGV weight limit of 7.5 tons continues to be flouted. The problem is largely down to poor signage and attempts to address this at various levels (including Area Board and County council) have failed. We feel strongly that, unless there is clear signage at major access points (especially from the M27) lorry drivers will be tempted to use the B3080 as a short cut through the village.
Having failed at local level, and even through the Area Board, the Society escalated the issue . We had a positive meeting in March with our MP John Glen, who agreed to write to appropriate bodies to instigate action; we have not yet had a response.
FOOTPATHS
The Downton Society Footpath Group report on, raise working parties and work in partnership with the Parish Council Amenities committee on footpath issues. The Footpath Group has walked the Parish paths and beyond for over 10 years; members have worked with the Parish Council to obtain grants for kissing gates, and helped Wiltshire Council install them over the Southern Wiltshire area. Current plans for a marked and improved circular path (via Charlton mill) are well advanced. If you would like to raise any issues about the state of stiles or any parish paths please contact Susan Barnhurst-Davies (
susankirsten@btinternet.com
)
Proposed bridge :
You may be aware of proposals to link the southern area of the village (Moot Lane) with The Borough by a footpath and bridge. We understand that the owner, Longford Estates, has given approval in principle but funding will be a not insignificant issue. The Downton Society supports the idea of the footpath and bridge subject to more detail and consultation.
THE SCHOOL
The final design for the Primary school extension was approved by Wiltshire Council and work is progressing. Sadly, the finished building will feature (previously rejected) Redeco panelling. which the Society feels is an inappropriate and unimaginative finish to use in the middle of a Conservation area. We have always felt that the impact of a large building on the Memorial Gardens could be minimised with effective planting (including a robust hedge line on the boundary and retention of trees) and have lobbied for both throughout the planning process. . However, WC planners - against the wishes of their own Tree Officer - made the decision to fell a number of trees, including an ancient yew. The Tree Officer had placed TPOs on trees threatened with removal – but they have been removed nevertheless and there are no apparent plans to replace them. This has all been very disappointing but we will continue to press for replanting of suitably sized trees along the new boundary with the school extension. The Tree Officer has pledged support.
THE MEMORIAL HALL
Plans to increase the size of the Memorial Hall to accommodate meeting rooms and accommodation for the pre-school are well advanced, and tenders have been awarded. As developer contributions will not cover the full cost of the extension , a public consultation was held in March. Those residents who voted, overwhelmingly supported the extension and the increase in council tax which will fund a public works loan taken out by the Parish Council for this project (see PC link for further details) The work is due to start in the Autumn. The main Memorial Hall will continue to function but, as building work will overlap for a time with works on the School extension, disruption to parking in the area is causing concern to some residents
PLANNING
In April there was a major planning success for Downton. Following a hearing in which the Downton Society and the Parish Council argued the case against development, an independent Inspector refused the appeal of Foreman Homes to build 36 dwellings on the Rivermead Site opposite Trafalgar School . This was an important decision as it strengthened the principle of sustainable development, upheld the number of 190 houses allocated to Downton in the Core Strategy and endorsed the Neighbourhood Plan.
​
CONSERVATION
Experience of monitoring planning applications within the conservation area , suggests that Wiltshire Council planners ignore design protocols ,and minimise negative impacts, on larger projects (e,g, the school) yet rigidly enforce them in individual cases, often in a quite draconian way. A recent example was Poppy Cottage (off the High Street) - a heavily altered listed building applying for an extension to the rear. The application was opposed by the Conservation Officer and Historic England, and opposed again when re-submitted. The Downton Society supported the proposed extension because it was of high quality both in design and construction as well as having minimal impact on the streetscape . With Parish Council support, the application was eventually approved – though not without a certain amount of stress for the owners who needed to make the alterations in order to remain in the property..
By contrast, Conservation officer opposition has been minimal on the substantially larger school building where Planners pushed through a design with materials that would never have been approved for an individual householder. In design terms, this building will have a much greater impact on neighbouring properties, the streetscape and the Conservation area. Whilst we understand the importance of "community benefit" we believe that design does not have to subordinated and imposed on the community. In this regard, we hope that Conservation officers now being part of the planning department does not mean they have lost their independent voice.
One of the Society's aims is to help protect and preserve features of historic and public interest but we will support alteration to a building in the conservation area if it is thought to be in keeping with the surroundings, not compromise historical heritage in terms of materials used, and is of good construction and design. Buildings have evolved through the ages to meet the needs of residents and we believe that this should continue.
Reporting issues to Wiltshire Council
. Go to "My Wiltshire" online at
www.wiltshire.gov.uk/report
and register your concern (anonymously, if preferred) "My Wiltshire" covers a range of issues including dog mess, street litter, graffiti and litter bins, potholes, verges, traffic lights and trees (a full list is provided on the site).Another site to try is "Fix My Street" (
www.fixmystreet.com
) particularly useful for reporting potholes and flytipping which can be identified using map co-ordinates.The Community Policing Team can be contacted on
southwiltshirecpt@wiltshire.police.uk
​
Powered by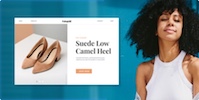 Create your own unique website with customizable templates.