Downton Society Current Issues August 2016
NEIGHBOURHOOD PLAN
An Independent Examiner has approved the Downton Neighbourhood Plan, subject only to some minor amendments. Downton Society members were actively involved in producing the plan, which included over two years of engagement with residents and stakeholders and the Examiner has recommended that it now goes to local referendum. If endorsed by the community, this representational document will become an essential part of the planning process. We believe a strategy is essential to prevent piecemeal development and the Plan gives us the best chance to guide and manage change at a time when there are increasing pressures on local authorities to provide new housing.
NEW HOUSING
As you may have seen, a sign has gone up at the Charles Church site and initial work to develop the site has begun. Although the development has been approved , Wiltshire Council need to approve final design plans for the 99 houses and we will seek an opportunity to submit our comments. A new works entrance on the A338 is currently being constructed..
In the Wiltshire Core Strategy, Downton, a designated "service hub", was allocated a total of 190 new houses to be built between 2015-2026. There is already pressure on that number: in addition to the new site, 50 houses have been built in Wick Lane and 14 at Charlotte Close; 4 others are under construction in the village, and at the end of February outline planning approval was given for 17 houses on the site of Scott's House. (Total 184)
From these figures, it can be seen that development in Downton has been very much "front loaded". Our Neighbourhood Plan opposes any increase and Wiltshire Council spatial planners say they do not have any immediate plans to raise the figure above 190. But, we expect development proposals will continue to be put forward and will remain vigilant in this regard..
In the face of government policies which favour housing development , the Society's focus on planning is not 'Nimby-ism' ; it is to ensure that proper process is followed, that development is sustainable and proportionate, and legitimate concerns of residents are taken into account. As a Society, we feel that the planning process can be opaque so it is important that we continue to monitor planning applications as well as the amount, and nature of, those "community benefits" that are supposed to accrue from developers.
TRAFFIC
Traffic flow and parking in Downton is problematic and extra housing is likely to exacerbate it. We address this issue whenever a planning application is made for new development , and have also been working for some time on the issue of the weight limit trying to strengthen the existing ban on vehicles over 7.5 tons from driving through the village. To date this has met with little success but a recent incident in which an articulated lorry coming from Barford Lane damaged a house on the corner of Barford Lane and Lode Hill again highlights the point – remember the incident last year when a car was seriously damaged at the pinch-point.
The "lorry ban" is often ignored. We have discussed more effective enforcement with the police, and have approached some of the companies based in Downton Business Centre, but the critical key is signage as HGV drivers, many guided by sat nav, are often in the village before they realise there is a weight limit. To be effective, we believe signage must start on the major trunk roads and motorways but as this involves the Highways Agency, Wiltshire and Hampshire County Councils, the National Park Authority as well as neighbouring Parish Councils, getting agreed action on this issue is proving extremely difficult (an understatement).
At the end of last year, we wrote to the Parish Council airing our concerns and asking for co-ordinated action. The issue was discussed in some detail at a Parish Council meeting in December and we raised it again at the meeting of 11th April. Attempts to get all parties together continue .
THE SCHOOL
Planning approval has been give for the two storey extension to the school and, the school hope to go to tender before the end of the year subject, of course, to final agreements about the lease, design detail and flood defences.
The Downton Society believes that children of Downton parish should be given priority for places at local schools. Having submitted a Freedom of Information Act request last year, we discovered that of the 207 children at the school in 2015, only 140 lived within the parish of Downton and Charlton-All Saints – the remaining 67 came from outside the parish, including villages in Hampshire. The School Admissions Policy for 2016-2017, which can be viewed on the Primary School website, confirms (under over-subscription criteria) that children living within the School's designated area should have priority over those living outside the parish.
As a result, we have always endorsed the principle of extending the school in order to provide the necessary places for local children. Our disappointment has been focused on Wiltshire council and the School Governors ' evident reluctance to address the legitimate concerns of local residents - including building design, noise and parking issues – during the planning process. In our opinion, many of the issues could have been amicably resolved through better engagement with the Parish Council and the local community.
The school's justification for a double storey classroom block is based on the need to provide for the number of children coming from new housing developments in Downton, cost efficiency and minimising disruption going forward. Despite the fact that original consultation with the public was for a single storey, Wiltshire Council strategic planning committee approved a two storey building. There has been continuing discussion over detail. However the most recent proposals from the school (dated July 2016) still fall short of acceptable design in the view of the Society and many local residents. The parish council are leasing community land to the school but, yet again, the school governors have chosen to devise plans behind closed doors and then present their plans for approval rather than trying to engage in partnership. The extension is large and will dominate the conservation area in the middle of the village. The proposals, rather than assisting the structure to blend in, simply highlight it with a combination of white walls and windows and panels that are more suitable to an urban setting. It is perfectly possible to design a building in a contemporary way that actually adds to the built environment of our village rather than degrade it, as this does. We have written to the Conservation Officer on this, and await a response.
The Downton Society will continue to monitor proposals for the play area, including bridging and fencing of the bunny, and other conservation issues to ensure that the land could be returned, at some future stage, to its natural state. We will also support any covenants that restrict the type of games to be played, hours of use, and viability of flood defences . A draft lease (which the Parish Council has submitted to Wiltshire Council and the Diocescan Board) addresses most of these issues.
In respect of flooding the Parish Council have dropped attempts to explore the 'upstream solution' (a flood catchment area in the field to the north) as Wiltshire County Council refused to discuss the matter. If technically viable, this solution would have lessened the visual impact of the necessary fencing a water course and provided a larger, more manageable, play area. The Downton Society supported the PC's pragmatic decision as further investigation by experts would have had to be funded by the Parish Council using ratepayers money.
The Parish Council is extremely dissatisfied with Wiltshire Council's overall attitude, conduct and response in respect of the school planning applications and will be making a formal complaint. The Downton Society wholeheartedly supports them in this. The perception is of a county council which, despite signing up to Localism policies, is making decisions which ignore options based on evidence and legitimate community concerns.
OTHER ISSUES Footpath.
You may be aware of the proposals to link the southern area of the village (Moot Lane) with The Borough by a footpath and bridge. We understand that the owner, Longford Estates, has given approval in principle but subject to more detailed proposals. There is also the not insignificant issue of funding. The Downton Society supports the idea of the footpath and bridge but, again, subject to more detail and consultation.
Bridges
.
In co-operation with the Parish Council we had a very successful clean up of the bridges on Sunday 5th June. The Society is keen to co-operate with the PC on other similar community projects , and has had discussions to this effect with their Amenities committee. We feel there are areas where the community, working together, can significantly improve our village environment, so if you have any suggestions, let us know .
We are still pursuing Wiltshire County Council over the damage to the Iron Bridge. It has been extremely difficult to stimulate action with council officers continually changing or "unavailable" However progress is being made and we understand contracts to undertake a range of similar work are in the offing. We will continue to monitor.
Wiltshire Council.
Following from the point above, we are finding it increasingly difficult to contact council officers (e.g. in planning and conservation). All too often, even on a direct line to the person in question , there is an 'out of order' response. This does not mean 'out of order' simply that the person is not at their desk – and you can't leave a message! We feel such lack of responsiveness is unacceptable from a council and wil lbe following this up; meanwhile, we will be resorting to tried and tested 'snail mail' - letters.
Reporting issues
. Members might like to know that the old "Clarence" system of reporting pothole and maintenance issues to Wiltshire Council has been replaced by "My Wiltshire" online reporting . Go to
www.wiltshire.gov.uk/report
and register your concern (anonymously, if preferred)
"My Wiltshire" covers a range of issues including dog mess, street litter, graffiti and litter bins, potholes , verges, traffic lights and trees (a full list is provided on the site).
Another site to try is "Fix My Street" (
www.fixmystreet.com
) particularly useful for reporting potholes and flytipping which can be identified using map co-ordinates.
Powered by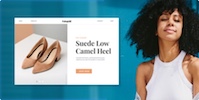 Create your own unique website with customizable templates.